Funded by the European Union's Horizon 2020 research and innovation programme, MaxONCO is a 2.5 year research and innovation project. The aim of project is to conduct the Phase II Head and Neck cancer clinical trial and the technology transfer for the manufacturing process of MaxONCO.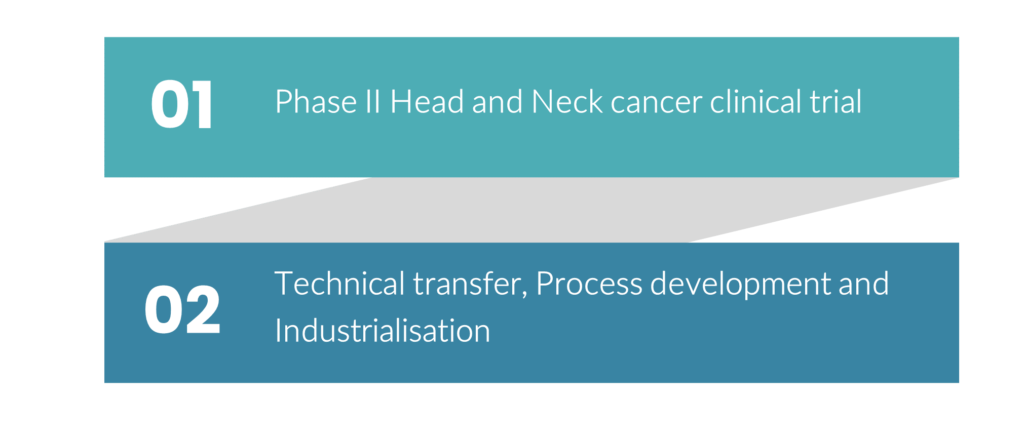 News
MaxiVAX awarded €2,785,000 European Commission grant and announces successful closing of its Series B 2 round for an amount of CHF 5 million.
---
MaxiVAX SA, a private Swiss clinical-stage biotech company developing novel anti-cancer vaccines, and Minaris Regenerative Medicine GmbH ("Minaris"), a leading contract development and manufacturing service provider for the cell and gene therapy industry, have entered into a manufacturing agreement for MVX-ONCO-2, a cell-based immunotherapy for the treatment of cancers such as chordoma, head and neck, and other solid tumors.

This project has received funding from the European Union's Horizon 2020 research and innovation programme under grant agreement No 880194